Walker Transport furnishes aluminum, steel and stainless steel frame and cradle along with DOT-407 for the food, dairy, beverage and chemical end-user markets.
Walker quality transport tanks are designed for efficient, safe and convenient operation. The company's extensive experience allows its tanks to meet specific product handling needs, including difficult liquid handling challenges.
Its parent company, Walker Stainless Equipment Company, Inc. has served the dairy, food, beverage, pharmaceutical and chemical industries with over five decades of excellence.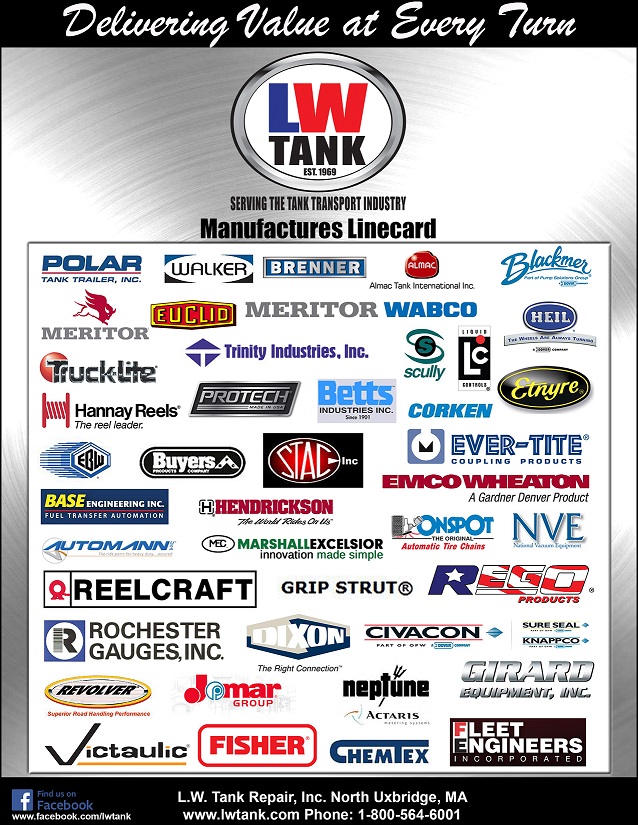 ASME "U" Stamp Certificate of Authorization to manufacture pressure vessels #43,355
National Board of Boiler and Pressure Vessel Inspectors "R" Stamp Certificate of Authorization for alterations and repairs #R-2992
DOT Registration #CT-1200
Massachusetts Repair Shop Registration #RS-0002556
Massachusetts Commercial Motor Vehicle Inspection Station #PB-050062