In the mid-1960s, it was becoming apparent that the farming industry was facing a decline in central Massachusetts. During that time, the Wiersma family farming business was in the process of being sold, so Lenny put his equipment on a truck and started offering welding services to farms all around the Blackstone Valley which is located in the central Massachusetts area.
Eventually the farm closed and Lenny bought a piece of property at 410 North Main Street in Uxbridge, MA. On that land was a small building that was being used as a small auto body shop with two bays. Lenny owned it for only a few months when a fire destroyed the building. Lenny not only rebuilt, but started adding on and began offering general welding repair. That business, L.W. Welding, continued to do a thriving trade with the many farms still running in the area. The business also followed the path of need, from hay balers, cattle transporters, to cement mixers.
Lenny's son, Brent Wiersma, started out in the business when he was only nine years old and currently runs the day-to-day operations at L.W. Tank Repair. He explains the shift in service offerings best: "One day an oil company out of Worcester called about an oil tanker with the whole back end of the trailer taken off by another truck. They asked if we did aluminium welding and my father said, sure (even though he'd never done it before). He just put it all back together, welded it up and started working on tanks."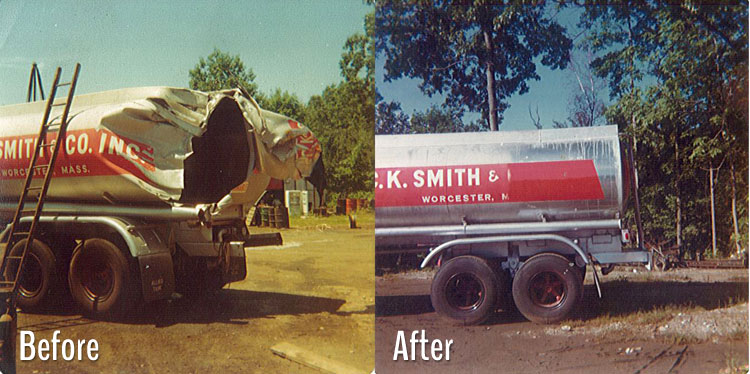 As welding services for farm equipment transitioned into professional quality fabrication and repair services for aluminium, steel and stainless steel tanks, the business name also changed to L.W. Tank Repair Inc. Today's L.W. Tank Repair operation might feature its founder working in one of 24 state-of-the-art repair bays, behind the recently expanded parts counter, out in the field delivering a newly fabricated tank trailer, or anywhere in between. It's this ability to adapt and grow that has always set L.W. Tank Repair apart.
Just like the farm equipment welding business, you're only as good as your last job, believes the Wiersma family.
"It's more important than ever to always be thinking about the customers' needs", says Brent, "that's how my grandfather did business, my father did business and that's how we will continue to do business going forward. That's how we've developed partnerships with every one of our customers, and how we're staying committed to the highest possible levels of quality and service.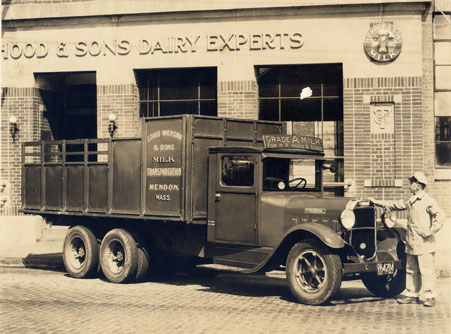 ASME "U" Stamp Certificate of Authorization to manufacture pressure vessels #43,355
National Board of Boiler and Pressure Vessel Inspectors "R" Stamp Certificate of Authorization for alterations and repairs #R-2992
DOT Registration #CT-1200
Massachusetts Repair Shop Registration #RS-0002556
Massachusetts Commercial Motor Vehicle Inspection Station #PB-050062